About Our Company
The Top-Notch CEO™ Mission in a Nutshell
The nutshell version of our overall mission at Top-Notch CEO™ and all of our business units is this: We train and coach you to become a Top-Notch CEO/Leader of your business and your life! We're here to help you transform talent into wealth!
Talent needs to be given the opportunity to transform into wealth.
The payoff is clear: The world gets to benefit from that talent; the entrepreneurs or visionaries get to do what they are great at and love to do; and, by the way, they also get to create the quality of life they seek.   - Dr. Stephie Althouse ("Dr. Stephie"), Founder and CEO of Top-Notch CEO™
Wealth is based on three pillars:
Making a difference,
Making a profit, and,
Enjoying life.
That, to us, is true wealth! How does that resonate with you?
By the way, to us, "CEO" does not just mean "Chief Executive Officer" (although many of our clients are CEOs in that sense of the word). We define "CEO" also as "Commitment to Excellence in Ownership." Anyone willing can become a leader of a project, vision or innovation and make it happen.
The Ultimate Results We Offer:
Your vision has become a reality
Your company is making profit and it keeps on growing
You enjoy balance between work and life while earning the same or even more
Your top talent stays in your company and loves taking on bigger challenges
Your company or vision can be run by others and doesn't vanish when you don't want to (or can't) work in it anymore
Our Overall Philosophy: Be the Author of Your Own Life
The people Dr. Stephie and Top-Notch CEO attract, are keen on becoming even more successful authors of their own lives. While our focus is on business, it is very clear that the whole life has to be taken into account. Our clients want to achieve their visions and create impact.
They want to feel fulfilled with the work they do, whether that is as up-and-coming employee, top executive, business owner or employee owner. They want to express their talents and passions and bring them to the world (on whatever scale feels right to them). They want the rest of their life to work, too - whether that means raising a family, traveling to their heart's content, establishing a non-profit, or... you name it.
When Businesses Need Us The Most

The companies we typically work with are in one of four situations:
The company's revenues aren't as high as expected; maybe the company is even losing money.  The best course of action is to evaluate the company's eight critical areas via the Fresh Eyes Assessment™, which identifies challenges and opportunities that may be in the leaders' blindspots.  The next step is to jointly create an action plan that takes advantage of the findings to increase profits. Typically, results can be produced quickly.
The opposite is happening, the business is in hyper-growth and the company's foundation needs to be strengthened.  This process typically includes streamlining systems and practices such as onboarding and training new staff, redefining or optimizing critical roles and their functions, grooming emerging leaders and empowering top management.  Also, structures for accountability are enormously important for companies in hyper-growth.  Accountability increases productivity and profitability. It prevents costly crises and is invaluable in returning a sense of work-life balance for the leaders and staff.
The owners want to prepare for full or partial retirement.  They may want to transition the business to family members or sell it to an outside party or the company's employees.  In the latter two cases, the owner wants to position the company for maximum value.  In other situations, they may want to partially retire and draw an income while others are running the company.  Many times, the owner/s also want to leave a legacy that will continue to thrive beyond his/her own involvement.
Advancement and retention of top talent. It is critical for companies engaged in a complex business area that requires high levels of expertise, to be able to depend on advancing and retaining their top talent.  Loss of top talent is costly in money and time, can create major setbacks and often erodes the company culture.
We Specialize in Supporting Business Owners, Top Executives and Emerging Leaders who are:
Smart
Driven
Open-minded
Hungry for advancing their leadership and business skills
Coachable
Open to synergize with others
We support diversity, working with people of all genders, ages, ethnic backgrounds. We work with businesses from the solopreneur stage to innovation-minded large companies.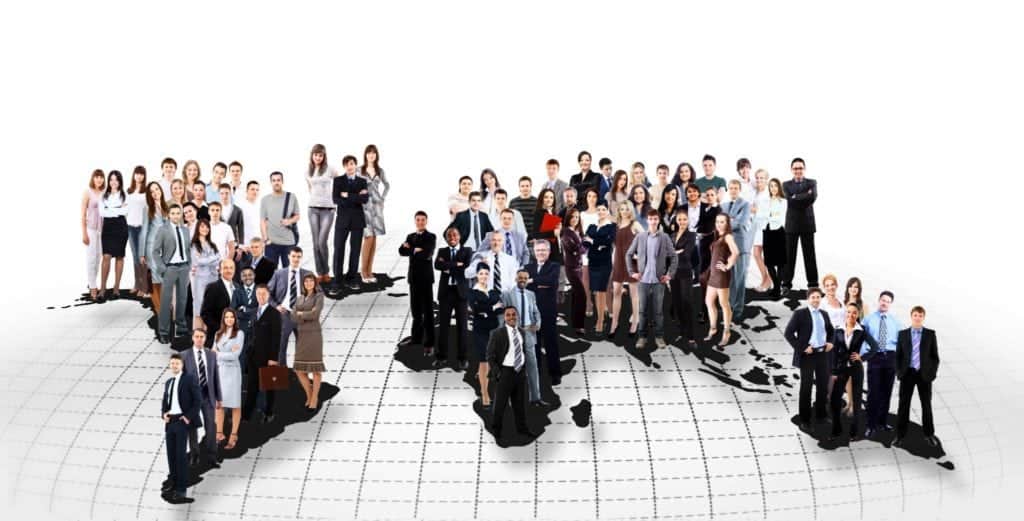 A Growing International Community of High-Talent Business Owners, Top Executives, Emerging Leaders and Coaches
We are building an international community of innovative, visionary entrepreneurs, CEOs, leaders and coaches.
Our experience and philosophy is: Just like you need to eat every day, you need to get support regularly.
Our clients often tell us they really appreciate how much we care. Rest assured, we are dedicated to your success and well-being.
3 Options for Creating Wealth

Option 1: Top-Notch CEO Academy™
Discover the Transform Talent Into Wealth™ system in the Top-Notch CEO Coaching circle of up to six handpicked CEOs, leaders and entrepreneurs. All sessions are conducted via easy-to-use video conferencing, saving you driving time and money. Each confidential circle is put together such that the members do not have conflict of interest, and synergy is maximized. After graduating from this 3-month program, we offer CEO Accelerator circles, Master Innovator circles and more. Discover more by contacting us or click here.
Option 2: Top-Notch CEO™
This option focuses on highly effective personal CEO and executive coaching. We pinpoint which goals you want to accelerate, which challenges you need to overcome to get there, and what action steps to take. We hold you accountable to these action steps to get you there. Of course, we keep it all confidential.
We also offer exclusive Top-Notch CEO retreats and highly customized, interactive workshops.
If you are interested in our highly exclusive Top-Notch CEO Inner Circle (it has very limited availability) please ask us about eligibility requirements.
Discover more by contacting us for a complimentary conversation to determine what you need and how well we fit.
Option 3: Visiting CEO™
Visiting CEO is the right option for you if you need hands-on seasoned executive support. Our Visiting CEO meets with you in person, goes into your company, conducts a Fresh Eyes Assessment™, co-creates a plan of action with you and your team and then assists in executing the plan. Think of Visiting CEO™ as highly effective, additional executive bandwidth that gets you to your goals faster, or comes in when the situation seems dire. Fresh eyes are often the key in these situations. Here are some typical situations where we have been very successful:
Want/need higher profitability (including full company turnaround)
Need to strengthen your company's foundation (e.g., because of rapid growth)
Want to prepare for retirement or succession; leave a legacy
Implement and foster employee ownership and the associated mentality that can make employee ownership so powerful
Discover more by contacting us or click here.
Client Feedback
Wow, I honestly did not expect to get so much value from Dr. Stephie's "Top-Notch CEO Coaching Circle."  In the beginning, I thought I already knew the tips we were discussing.  Then, as we got deeper into it, I realized that — to reach my goals faster and with greater ease — I needed to reflect more on many of the tips.  I am fleshing out my ideas in more detail and, more importantly, I now write them down instead of carrying them only in my head.  Many times when I've been promised tremendous business improvements through one program or the other and I have felt ripped off afterwards.  Dr. Stephie, however, is the real deal and delivers way more value than you would ever expect.
Ted Przybylek, President, Rancho Ted Real Estate Loans & Investments
Dr. Stephie's CEO coaching program is right on the mark. It is pragmatic — no fuss — and gets you on point quickly. I appreciate the teleconference format as it makes it very easy to participate. It is obvious she has a lot of experience and has spent a lot of time researching and developing the program to get the maximum results. I highly recommend it for anyone that is driven to be successful and wants to further improve strategies and tools needed need to get there.

Karen Taggart, President, Shades of Light, San Diego
"Dr. Stephie is a driven and highly energetic executive. She has kept the team focused, and the company growing, even during the recent economic cycle. Last year's revenues increased 41%. Stephie has expanded the company's portfolio of products and skills into new technology areas. Client satisfaction is very high."
Jim Waring, Executive Chairman, CleanTECH San Diego
My experience with Dr. Stephie was that she was very professional and she offered great insight into how a company should be run AND the tough decisions which need to be made.
Andy Gull, Project Manager, Giroux Glass
For the past 6 months I have had the pleasure of working with Dr. Stephie on a weekly basis. I must say, when I began, I did not think I was going to need the help of an executive coach for my business. I could not have been more wrong! She has been an invaluable asset, providing me with frequent feedback and coaching that has allowed me to go above and beyond at work and in my life. I highly recommend Dr. Stephie to anyone looking to grow their business and empower everyone around them. She is a dedicated asset and I look forward to continuing to work with her in the future.
Madison Meyer, Director for Business Development, Holonis Inc.
Dr. Stephie is an experienced business woman — with experience in diverse companies — including work with skills assessment, marketing, team building, sales, and leadership.  I highly recommend her!
Maureen Mason-Cover, Physical Therapist, Comprehensive Therapy
"Working with Stephie has been
life changing and eye opening
.
Through Stephie's guidance, my team is now maximizing their strengths, creating a much more efficient and productive business
. More importantly, we are all excited to come to work every day! With Stephie's coaching, I am now a much happier boss, wife and mother. I am not only reaching my vision, but I am also meeting and exceeding my goals."
Jill Harris, Farmers Insurance, Lic#0F70123, JHFARMERS.com
"Thank you for your strategic guidance and the "Fresh Eyes Assessment.  Through your leadership, and in a short time, we exceeded our expectations in revenue and profitability, and Giroux Glass has emerged as a stronger, independent employee ownership managed company."
Anne-Merelie Murrell, CEO, Giroux Glass, Inc.
The Top-Notch CEO Coaching Circle and "101 Quick Tips for high-Talent Companies" book are very helpful.  They force me to step back, pause and reflect on what I want to accomplish, as well as review Hi-Z with a fresh perspective.  Beyond that, the peer group provides an outside viewpoint from other business leaders unrelated to Hi-Z.  Having this type of forum as a sounding board is invaluable.  Thank you, Dr. Stephie!
Jill Elsner, CEO / CFO, Hi-Z Technology, Inc.
What impressed me most about Dr. Stephie is her ability to motivate me to confidently tackle challenging tasks.  She truly cares about getting measurable results for her client and this is obvious from the initial consultation through the actual coaching program.  I would highly recommend her for anyone tackling a new quest or needing to be more effective in the current one.
Mark Baldwin, Founder and Principle, Urban Farm Opportunist
Fantastic CEO!!  Couldn't ask for a better person to steer the ship of my company.  Great advisor, problem solver, people person, and system analyst.
Joy Megas, CEO, Simply Pay Yourself First
Contact Us for a Complimentary Conversation
Let us explore with you which proven way to transform your and/or your team's talent into greater wealth is the best fit for you.
How to reach us:
Call us at 1-844-44-TNCEO [1-844-448-6236] or
Email us at [email protected]