Meet Dr. Stephie Althouse, our Founder/CEO.
Learn about our philosophy.
Dr. Stephie Althouse (maiden name Vierkotter) and her work have been featured in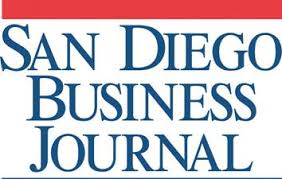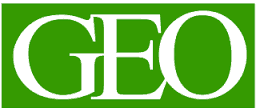 She has been working with organizations such has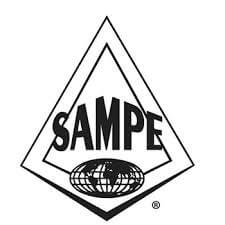 Our founder, Dr. Stephie Althouse, started out her career as a Ph.D. chemist, award-winning scientist, and innovator.  She became a group leader heading up her own research area and then got intensely passionate about learning what it takes to successfully commercialize innovation.
MIT Technology Review Magazine recognized her as 1 of the 100 most promising young innovators under the age of 35.  She won two coveted "Small Business InnoResearch Research" Awards as well.
Driving to succeed in her career and for her innovations to make a tangible difference in the world, she searched for courses on entrepreneurship, leadership, marketing, and business.  She absorbed this knowledge and applied it to the innovations her research group was developing.
In 2005, Dr. Stephie Althouse (she goes by "Dr. Stephie) quit her job as a scientist and started her own company. She consulted with high-tech companies. Her work was at the interface of technology development and business development.
Less than 3 years later, she found herself leading a client's high-tech company. This business consisted of very smart, tech-savvy professionals. Yet, the company was in serious financial trouble. Working with her team, she raised revenues by 41% the first year. This happened at a time when the economy was at its most challenging time in recent history.
Others recognized Dr. Stephie's abilities to grasp very quickly what was working or not working in a company. Soon after, the term Visiting CEO™ began to describe Dr. Stephie's role in returning companies to profitability.
Another "aha" occurred when she was working with a non-tech company for the first time. Dr. Stephie found that many companies are founded and run by subject matter experts (SMEs). This phenomenon is common in many industries, not only in the high-tech sector. As a result, leaders and managers often are on their own to figure out how to be effective at leading or managing. This recognition led to Dr. Stephie's first book "101 Quick Tips for High-Talent Companies". She also founded Top-Notch CEO Academy. The Academy provides leadership and business training to business owners who began their career as SMEs.
Next, Dr. Stephie was asked to work with an employee-owned/ ESOP company (ESOP means Employee Stock Ownership Plan). She fell in love with the concept. Employee-owned companies have the opportunity outshine non-employee owned companies in the same industry. She wrote a second business book called "101 Quick Tips for ESOP Leaders". Eventually, this work led to creating its own dedicated website, ESOP.io.
Dr. Stephie is a relentless learner. She generously passes on what she knows and develops new tools to support others all the time. While immersed in her Visiting CEO work, she realized that consulting becomes even more effective when it is supported by a deep knowledge of coaching methods.
She enrolled in a one-year-long intense coaching program by Coaching Firm International (CFI) and got certified as CEO Action Coach.  Top-Notch CEO and CFI are affiliated members of the Institute of Coaching at the McLean Hospital affiliated with Harvard.  Dr. Stephie is also certified as Seminar Leader, both life and via the medium of video/ video conference, by the American Seminar Leaders Association (ASLA).
Increasingly, she incorporated her experiences with growing many expertise-driven companies into her coaching.  Dr. Stephie has a unique approach to coaching, consulting, being a sounding board, or whichever term you would like to use. It is about understanding you, and what you want to achieve and what might be standing in your way. And it is about getting results which come fast. It does not stop there. Dr. Stephie cares about your results living on long after you have stopped working with her.
Speaking of that, her understanding of success is
Get rewarded for your expertise
Create an impact
Have fun while doing it (check out the Top-Notch CEO Freedom process)
Great businesses deserve to be passed on!
Success, the way Dr. Stephie defines it, is like a three-legged stool
The three legs are:
Make money (profit),
Make a difference with your expertise/talents,
Create a great quality of life.