From the Bench to the Boardroom.
"We can each define ambition and progress for ourselves. The goal is to work toward a world where expectations are not set by the stereotypes that hold us back, but by our personal passion, talents and interests."
Sheryl Sandberg, COO of Facebook, Author of Lean In
Women in STEM is a hot topic these days.
(STEM = Science, Technology, Engineering, Mathematics)
Here is why:  Women often don't advance as far as they could for a variety of causes, many of which are unnecessary.  It is a much-debated issue for women professionals in STEM fields.
It also is a huge challenge for companies that hire highly talented women. Companies end up losing them due to lack of opportunity for growth and advancement, conflicts between the demands of work and family, or both.
This page is for you if you say "Yes" to any of these questions:
Are you a women professional working in STEM?
Are most of your colleagues and/or superiors male?
Do you wish you had more role models and mentorship to help you advance in your career?
Are you hungry for acquiring more business, leadership, strategic and financial acumen (because that is what most often is missing for your advancement)?
Are you concerned about whether working in a fast-paced, high-demand STEM company is even possible while taking care of your family?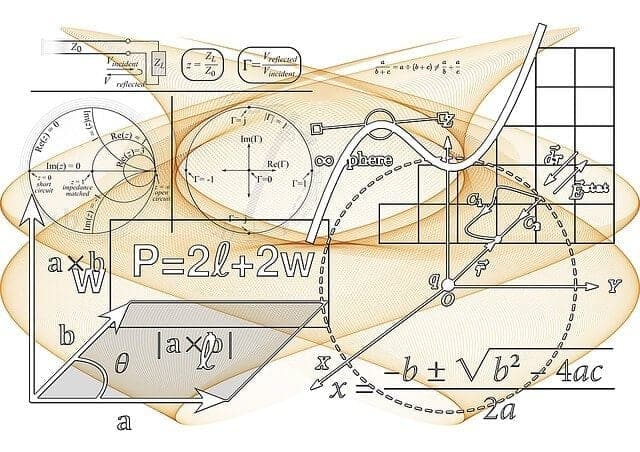 OR
Do you manage women in STEM?
Are you concerned about losing highly talented women professionals?
Are you an advocate for women thriving and advancing in your company?
Whether you said  "yes" to the first group or the second, good for you!  You know the problem well. (We do, too.)
It is time to offer an opportunity for meaningful improvement for women advancing in STEM. 
Top-Notch CEO Offers a Number of Ways to Support You:
Executive coaching for your top women leaders.
Leadership and Business Coaching Circles for Women in STEM - We have circles for executives and for emerging Women in STEM leaders.
Customized workshops for your women in STEM based on proven methods for accelerated learning (and that are actually fun to participate in).
A Fresh Eyes Assessment™ of your STEM company, department or team to gain a fresh perspective on opportunities and challenges that might have been in your blind spot, yet are likely to be critical to the sustainable growth and prosperous future of your company.

Following the Fresh Eyes Assessment, we debrief you and co-create and action plan with you
We also offer hands-on executive support for implementing such action plan.

Executive support for business growth, turn around, and succession planning.
Keynotes for your special events.
Client Feedback
Wow, I honestly did not expect to get so much value from Dr. Stephie's "Top-Notch CEO Coaching Circle."  In the beginning, I thought I already knew the tips we were discussing.  Then, as we got deeper into it, I realized that — to reach my goals faster and with greater ease — I needed to reflect more on many of the tips.  I am fleshing out my ideas in more detail and, more importantly, I now write them down instead of carrying them only in my head.  Many times when I've been promised tremendous business improvements through one program or the other and I have felt ripped off afterwards.  Dr. Stephie, however, is the real deal and delivers way more value than you would ever expect.
Ted Przybylek, President, Rancho Ted Real Estate Loans & Investments
Dr. Stephie's CEO coaching program is right on the mark. It is pragmatic — no fuss — and gets you on point quickly. I appreciate the teleconference format as it makes it very easy to participate. It is obvious she has a lot of experience and has spent a lot of time researching and developing the program to get the maximum results. I highly recommend it for anyone that is driven to be successful and wants to further improve strategies and tools needed need to get there.

Karen Taggart, President, Shades of Light, San Diego
"Dr. Stephie is a driven and highly energetic executive. She has kept the team focused, and the company growing, even during the recent economic cycle. Last year's revenues increased 41%. Stephie has expanded the company's portfolio of products and skills into new technology areas. Client satisfaction is very high."
Jim Waring, Executive Chairman, CleanTECH San Diego
My experience with Dr. Stephie was that she was very professional and she offered great insight into how a company should be run AND the tough decisions which need to be made.
Andy Gull, Project Manager, Giroux Glass
For the past 6 months I have had the pleasure of working with Dr. Stephie on a weekly basis. I must say, when I began, I did not think I was going to need the help of an executive coach for my business. I could not have been more wrong! She has been an invaluable asset, providing me with frequent feedback and coaching that has allowed me to go above and beyond at work and in my life. I highly recommend Dr. Stephie to anyone looking to grow their business and empower everyone around them. She is a dedicated asset and I look forward to continuing to work with her in the future.
Madison Meyer, Director for Business Development, Holonis Inc.
Dr. Stephie is an experienced business woman — with experience in diverse companies — including work with skills assessment, marketing, team building, sales, and leadership.  I highly recommend her!
Maureen Mason-Cover, Physical Therapist, Comprehensive Therapy
"Working with Stephie has been
life changing and eye opening
.
Through Stephie's guidance, my team is now maximizing their strengths, creating a much more efficient and productive business
. More importantly, we are all excited to come to work every day! With Stephie's coaching, I am now a much happier boss, wife and mother. I am not only reaching my vision, but I am also meeting and exceeding my goals."
"Thank you for your strategic guidance and the "Fresh Eyes Assessment.  Through your leadership, and in a short time, we exceeded our expectations in revenue and profitability, and Giroux Glass has emerged as a stronger, independent employee ownership managed company."
Anne-Merelie Murrell, CEO, Giroux Glass, Inc., Girouxglass.com
The Top-Notch CEO Coaching Circle and "101 Quick Tips for high-Talent Companies" book are very helpful.  They force me to step back, pause and reflect on what I want to accomplish, as well as review Hi-Z with a fresh perspective.  Beyond that, the peer group provides an outside viewpoint from other business leaders unrelated to Hi-Z.  Having this type of forum as a sounding board is invaluable.  Thank you, Dr. Stephie!
Jill Elsner, CEO / CFO, Hi-Z Technology, Inc.
What impressed me most about Dr. Stephie is her ability to motivate me to confidently tackle challenging tasks.  She truly cares about getting measurable results for her client and this is obvious from the initial consultation through the actual coaching program.  I would highly recommend her for anyone tackling a new quest or needing to be more effective in the current one.
Mark Baldwin, Founder and Principle, Urban Farm Opportunist
Fantastic CEO!!  Couldn't ask for a better person to steer the ship of my company.  Great advisor, problem solver, people person, and system analyst.
Joy Megas, CEO, Simply Pay Yourself First
Come to our webinar and meet us.  You may even meet Dr. Stephie there.
We call it the Top-Notch CEO Discovery Experience Webinar.
You might think "I'm not a CEO (yet)".  Well, that's okay because consider this:
Think like a Top-Notch CEO and get rewarded like one. 
It works!
Why would you choose to spend two or more decades to figure out all you need to be successful on your own, through lots of trial and error, when you can get there so much quicker, easier and without all that cost that is associated with doing it the slow and painful way?
You might be...
Women Executives in STEM
Middle Managers/ Emerging Leaders
You are working in a STEM company and have done well so far.  You are ready to advance more, from the bench to the boardroom (or whichever vision YOU have for yourself!).
Join Us for our Top-Notch Webinar
Women Business Owners in STEM