"Success means only doing what you do well and letting someone else do the rest."
Goldstein, Goldstein's Truism 1001 Logical Laws
According to Harvard Business Review:
"There's a problem that small-to-midsized but fast-growing private companies often don't see coming until the damage is done. Namely – they don't recognize until it's too late just how much value is being lost owing to immature talent development, retention, evaluation and recruitment processes.
There are many reasons for this phenomenon. Prioritization tops the list. The very nature of high-growth means that a company is so focused on opportunities that it often doesn't notice the ways that sub-optimal talent processes nibble or even bite at performance. Or in other cases, the owners and managers simply have no formal experience in organizational performance. They don't understand how talent lapses limit or damage performance and growth. In short, they can't know what they don't know."
Forbes article "Essential Tools of Talent Management", by Bill Millar (April 2013)
Talent Positioning™ - A Brilliantly Easy Way to Get More from Your Talent
Your company does something that requires talented team members - the kind of talent that requires a diligent search and interviewing process to bring on board.
You put a lot of thought into writing the job descriptions and defining the interview and selection process. That's the best you can do, or is it?
Discover Talent Positioning™.  We have a proven process for
a) Identifying the top talent/s of you and your team members and
b) Using the resulting discussion to optimize the way your team operates and the way you recruit new talent after the review from a local service like background check uk.
Benefits of Talent Positioning™: More Productivity, Profit and Talent Retention
The team's productivity goes up significantly. With it, profit goes up.
The team's job satisfaction soars. Your company has a much easier time to retain your top talent.
Your people appreciate that you care about them doing the work that is best suited for their talents. Your team will walk the extra mile for you.
Your customers will want to give you more business. They see how happy your employees are. They love it and love you for it.
Your ability to attract new top talent grows significantly. New candidates look at your team culture and see how happy people are to work in your team. They will want to become part of it.
Your recruiting process gets even better. On top of your job descriptions and interview process you now also know what talent areas the person needs to have to be an optimum fit.
The return on investment for Talent Positioning™ is very high.
Talent Positioning™ - How Does it Work?
Talent Positioning™ is a highly effective process with which you can position your team to work in the flow of their top talent most of the time.
Here are the steps:
Step 1: The person takes a 20-minute online test.
The test establishes a profile, consisting of eight talent dimensions. In our experience it works very well that the test is not more granular than that. It makes the result very useful.
The person reviews their results (presented in a report). He/she is asked to think about to what extent he/she feels the report describes them accurately.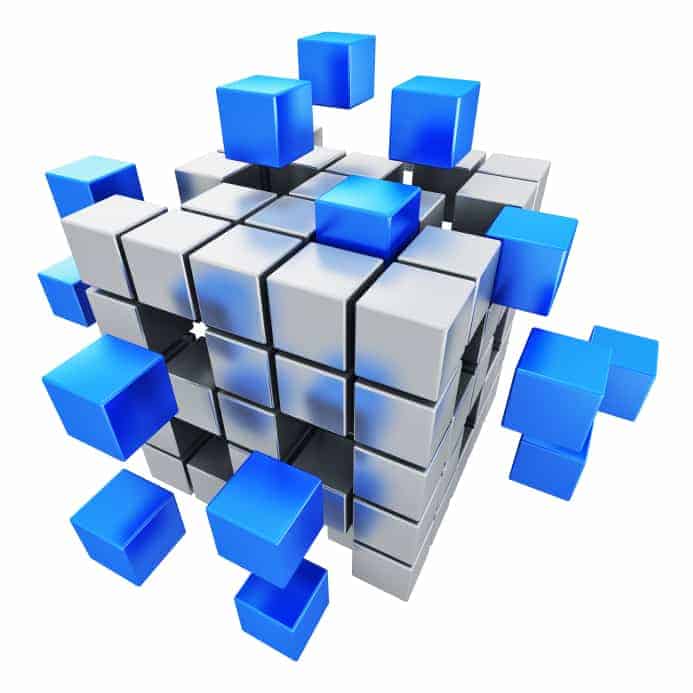 Step 2: We get together and discuss what it means.
First, we ask each person how well the report describes them. It is important that no one understands this process as "slapping a label on their forehand" along the lines of "this is your talent and therefore you are limited to that." In contrast, we now have a discussion about how the talent of the team members compliments each other and where it overlaps.
The second step during the debriefing meeting is to look at which tasks need to be accomplished by the team and how the talents of the team members relate to these tasks.
Step 3: Reap the rewards.
What often occurs is that the team members themselves and their leader/s recognize that the responsibilities could be shared among the team more optimally.
An example:
A person great at systems (let's call her Jane) was asked to network - and did it because she is a reliable, loyal team member wiling to do anything asked of her. However, it was exhausting and not fulfilling to her. A leader great at relating to others did a lot of paperwork in the office instead of pursuing more fruitful tasks, such as networking, visiting with customers or team members. Furthermore, the leader didn't ask Jane to apply her systematizing skills because the benefits of doing that were not on his horizon. The discussion shifted that - and more. As a result, the leader, Jane and the other team members all got to work in the flow of their top talent, the team became more productive and everyone became (even) more happy.
When Should We Take Advantage of Talent Positioning™?
When you are about to hire.
When you are already in the middle of hiring.
When you are looking to increase profit and /or team harmony.
When your company is growing rapidly.
When you are planning succession.
"Thank you for your strategic guidance and the "Fresh Eyes Assessment."  Through your leadership, and in a short time, we exceeded our expectations in revenue and profitability, and Giroux Glass has emerged as a stronger, independent employee ownership managed company."
"Dr. Stephie Althouse is an insightful and creative consultant and executive coach. Her Fresh Eyes Assessment has been integral to positioning the company for higher profits. She has displayed tireless dedication, tremendous skill and beyond-the-call-of-duty commitment in guiding us in our efforts to create our family legacy."
Eddie Moreno, Vice-President, Sales at The Arrowhead Leasing Company, Inc.
"Dr. Stephie Althouse excels in the corporate world as a Visiting CEO. She developed a "Fresh Eyes Assessment" and does a turn around with troubled companies. She has pulled them from near bankruptcy to profit in a relatively short time. One of her specialties is working with ESOP companies."
June Davidson, Ph.D., President of American Seminar Leaders Association and Coaching Firm International, Asla.com
"My business had stopped growing at the rate I thought it could, and I knew that I needed some help. Dr. Stephie did an incredible job at identifying what makes my business special and helped me to maximize that uniqueness to help grow business.  My business is running much smoother and more efficiently, and my stress level has dropped considerably."
Bill Walsh, District Manager, Farmers Insurance, District Carlsbad, CA
"Dr. Stephie is a driven and highly energetic executive. She has kept the team focused, and the company growing, even during the recent economic cycle. Last year's revenues increased 41%. Stephie has expanded the company's portfolio of products and skills into new technology areas. Client satisfaction is very high."
Fantastic CEO!!  Couldn't ask for a better person to steer the ship of my company.  Great advisor, problem solver, people person, and system analyst.
Joy Megas, CEO, Simply Pay Yourself First