Executive Business Coach Dallas:
Your Brilliance, Experience, and Brand Amplified.


Accelerating leadership development, team efficiency, and communication success.



Executive Business Coach Dallas. We work with business owners, CEOs, and executives who want to make more of their expertise.
Our headquarters are in the greater Dallas and Fort Worth area.  We serve local business owners and executives and work with clients all over the country.
Our specialty is to leverage your brilliance and make it immortal.
That means higher and more sustainable revenue, profit, and income.
It also means creating a greater impact from what you know and do best.
We also think it is quite okay to have more fun while doing it.
Simply put, we are here to support you to make more from your hard-earned expertise.
Our Results - Selected Highlights
As your Thinking Partner, you can count on complete confidentiality.
Unbiased listening
Sounding board
Fresh eyes
Opportunity realization
Leadership excellence
Agile thinking
Organizational leverage
Accelerated results
We honor you, your brilliance, experience, and talent.
We are committed to supporting you wholeheartedly.
We are profoundly curious about you and what you are up to with your endeavors.
We will nudge when you need it and encourage you when you need that.
Your goals, ideas, and visions are always first.
We will not accept to work with anyone who we don't think we can help.
We are open and honest.
We like humor and are a little crazy about puns.
We love life, making a difference, and having fun.
Here are selected highlights of results we achieved with clients
Moved a company from extensive losses to $1.5M profits in 6 months - 30% per year growth since then
Raised annual revenues by 41% during the 2008/2009 market downturn
Tripled revenues in a specialty digital marketing agency
Assisted a top executive to expand his leadership role and the perception of his role in the company
Created growth and a succession strategy via capturing and streamlining the business processes
Enabled a smooth succession of the CEO role
Established systems for contract bidding and for hiring new employees - saving millions
Saved a company by reshaping the team's roles and functions
What Makes Us Different as Executive Business Coach Dallas?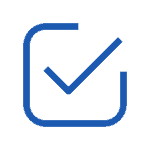 Your Brilliance Is Leveraged
The old model of using your expertise ("Brilliance") no longer works. We use the new model of vigorously leveraging brilliance.
We also "uncuff" you from spending a lot of time managing your expertise and the ideas you already thought of.
We leverage your brilliance and give you back time to think of new ideas. 
Your Brilliance Is Immortal
Do not take your expertise, your passions, and what makes you tick, to the grave. Leverage it, protect it, make it immortal. Your expertise becomes building blocks for the future.
We make your brilliance immortal.
We "Get" You
Whether you are a business owner or executive, you have a lot of expertise in your head. You also have a lot of responsibilities.  You have ambitious goals and visions. We "get" you, what drives you, motivates you, and makes you "tick."
We love working with smart people who demand the same in their thinking partner aka executive business coach.
Fast Results
We are focused on you getting tangible results fast. We don't waste time on fluff.
Besides your expertise, you earned your current success because of your current habits, business skills, and leadership abilities. Working together we leverage your brilliance to get the results you are seeking now.
Expect breakthroughs because our methods make them inevitable.
Long-Lasting Success
You are a business owner or executive in a company where expertise matters. You want success now AND in long into the future.
Get results now. Make those results sustainable.
We future-proof your business - one piece of your critical expertise at a time.
Executive Business Coach Dallas: Supporting Local Growth
The economy in the great Dallas and Ft. Worth area is booming. Many businesses - especially those that need trained staff - have trouble attracting, training and retaining sufficient personnel to sustain the business growth. In many sectors, the job market is tight.  Executive business coach Dallas can help. Chat with us to find out more.
Executive Coach Dallas: Our "Superpowers"
We asked our clients to tell us what they think our business coaching "superpowers" are. Check out what they said and how we apply them to accelerate your success.
Our approach adapts to your unique culture and goals. The superpowers are building blocks we use for your custom solution.
Many of our clients have never worked with an executive business coach and they said they wouldn't - until they meet us.
Give us a try - we are happy to gift you a free executive business coaching session that will bring you real value, and we can see whether we are a good fit for each other.
Dr. Stephie Althouse ("Dr. Stephie") is passionate about working with executives and business owners (typically small to mid-cap organizations) and enjoys being a part of their success! This attitude is reflected in the often life-changing results she jointly creates with clients.
Dr. Stephie is an award-winning technologist and innovator who then became an executive, turnaround authority, executive business coach.  She is also sought out to write and speak about her business growth and turnaround expertise. Dr. Stephie created the Top-Notch CEO Freedom™ process and the Bringing Your Expertise to New Heights™ system which is at the heart of the proven executive business coaching offered by Top-Notch CEO™.
Client Feedback
Our business has doubled in monthly retainers since working with Dr. Stephie. She helped us get laser-focused on our niches and who are customers are. We were trying to be all things to all people. Now we lead with what we are brilliant at doing and work only with clients that appreciate and value our work. Dr. Stephie literally transformed our marketing agency.
Irene Donnell, P5 Marketing
"Working with Stephie has been
life changing and eye opening
.
Through Stephie's guidance, my team is now maximizing their strengths, creating a much more efficient and productive business
. More importantly, we are all excited to come to work every day! With Stephie's coaching, I am now a much happier boss, wife, and mother. I am not only reaching my vision, but I am also meeting and exceeding my goals."
ESOP and related options are far too under utilized. Stephie is a CEO SPACE Platinum leader in this space and her ability to place any venture in hyper growth and keep them there is so ahead of the pack of consultants she is in a league of her own. Stephie carries our corporate and my personal HIGHEST POSSIBLE ENDORSEMENT. Want to grow faster? Call her and just explore what is possible - no kidding on detail and tools and tactics no BS ever - just the truth.
BJ Dohrman, Founder of CEO Space
Dr. Stephie is a powerhouse. She has an innate skill to extract the knowledge in your brain and organize it. She then takes that knowledge and helps you put it together is a way that others can clearly understand your concepts. This is a critical business plan skill!
Robert Donnell, P5 Marketing
"Thank you for your strategic guidance and the "Fresh Eyes Assessment.  Through your leadership, and in a short time, we exceeded our expectations in revenue and profitability, and Giroux Glass has emerged as a stronger, independent employee ownership managed company."
Wow, I honestly did not expect to get so much value from Dr. Stephie's "Top-Notch CEO Coaching Circle."  In the beginning, I thought I already knew the tips we were discussing.  Then, as we got deeper into it, I realized that — to reach my goals faster and with greater ease — I needed to reflect more on many of the tips.  I am fleshing out my ideas in more detail and, more importantly, I now write them down instead of carrying them only in my head.  Many times when I've been promised tremendous business improvements through one program or the other and I have felt ripped off afterwards.  Dr. Stephie, however, is the real deal and delivers way more value than you would ever expect.
Ted Przybylek, President, Rancho Ted Real Estate Loans & Investments
Dr. Stephie's CEO coaching program is right on the mark. It is pragmatic — no fuss — and gets you on point quickly. I appreciate the teleconference format as it makes it very easy to participate. It is obvious she has a lot of experience and has spent a lot of time researching and developing the program to get the maximum results. I highly recommend it for anyone that is driven to be successful and wants to further improve strategies and tools needed need to get there.

Karen Taggart, President, Shades of Light, San Diego
"Dr. Stephie is a driven and highly energetic executive. She has kept the team focused, and the company growing, even during the recent economic cycle. Last year's revenues increased 41%. Stephie has expanded the company's portfolio of products and skills into new technology areas. Client satisfaction is very high."
My experience with Dr. Stephie was that she was very professional and she offered great insight into how a company should be run AND the tough decisions which need to be made.
Andy Gull, Project Manager, Giroux Glass
Top Notch CEO rocks! Dr. Stephie is adept at keeping you focused and moving forward, after she expertly supports you in developing your plan of action. The result? Your business will grow in the direction YOU want it to with you firmly in the driver's seat. Thank you, Top Notch CEO!
Sarah Coolidge, Director of North Tahoe Public Utility Board, Author and Message Wizard
I must say, when I began, I did not think I was going to need the help of an executive coach for my business. I could not have been more wrong! She has been an invaluable asset, providing me with frequent feedback and coaching that has allowed me to go above and beyond at work and in my life. I highly recommend Dr. Stephie to anyone looking to grow their business and empower everyone around them.
Madison Meyer, Director for Business Development, Holonis Inc.
Dr. Stephie is an experienced business woman — with experience in diverse companies — including work with skills assessment, marketing, team building, sales, and leadership.  I highly recommend her!
Maureen Mason-Cover, Physical Therapist, Comprehensive Therapy
The Top-Notch CEO Coaching Circle and "101 Quick Tips for high-Talent Companies" book are very helpful.  They force me to step back, pause and reflect on what I want to accomplish, as well as review Hi-Z with a fresh perspective.  Beyond that, the peer group provides an outside viewpoint from other business leaders unrelated to Hi-Z.  Having this type of forum as a sounding board is invaluable.  Thank you, Dr. Stephie!
Jill Elsner, CEO / CFO, Hi-Z Technology, Inc.
What impressed me most about Dr. Stephie is her ability to motivate me to confidently tackle challenging tasks.  She truly cares about getting measurable results for her client and this is obvious from the initial consultation through the actual coaching program.  I would highly recommend her for anyone tackling a new quest or needing to be more effective in the current one.
Mark Baldwin, Founder and Principle, Urban Farm Opportunist
Fantastic CEO!!  Couldn't ask for a better person to steer the ship of my company.  Great advisor, problem solver, people person, and system analyst.
Joy Megas, CEO, Simply Pay Yourself First
Our clients tell us that we are insightful. They say we are fast to spot the essence of challenges and opportunities. That speed allows us to fast-track the process from analysis to strategy, and on to action. Results come fast. During our years of work as executive business coaches, we see our clients grow within a short time. Business revenues are often doubling and tripling. Careers advance. Challenges that have plagued clients for years melt away.
Business coaching is about a partnership in thinking things through. Your business coach works with you on a peer-to-peer basis. She is listening to you, inquiring about your thoughts, reflecting, and brainstorming with you. Executive coaching of expert leaders works especially well when your coach has been in the seat of an executive and has been working as an expert herself. That is Dr. Stephie. Talk to her yourself, and within minutes you'll know what we mean when we say this.
Ready for a chat with your
Executive Business Coach Dallas?